Why People Share on Social Media
With so many people using social media these days, it is a common question to ask why they share on social media. For some people, social media can be an outlet to let others know about their interests or what they're up to, to recommend something, or to get involved in a conversation. However, according to a recent report from Ipsos, the most common reason people post on social media is "to share interesting things". The second most popular motivation is "to share important things", followed by "to share funny things".
As an avid user of social media, I can see why these are the top three answers. I cannot even begin to explain how many random scientific facts, pictures of newly discovered animal species, and interesting questions to ask yourself and ponder about are posted onto my daily newsfeeds. As for the importance of things, people like to post about spending time with loved ones, staying active and healthy, and issues that they feel strongly about. Funny things are posted about very often and I'm surprised it is not number one or two on this list.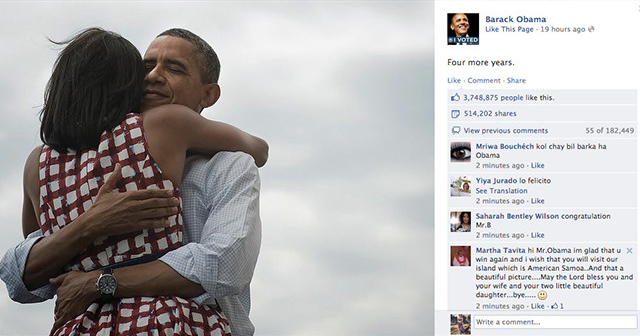 Personally I like to share things that I find interesting or funny; I feel that brands with company accounts on social media platforms are beginning to, too. Although their posts will always relate back to their brand, they realize that people like to look at or read things that stand out to them or make them laugh. Rock n' Roll Competitor Group, a company that hosts running events nationwide, posts on their Facebook page with images that are both funny and related to running, working out, or living healthy. I feel like this gives them a positive brand reputation and helps them create relationships with people who compete in their races. I enjoy looking at their posts and I wish that more companies used this type of social marketing.